News
2021 Stark County Junior Fair Committee Volunteer Application
Click Here to Print and Complete your Stark County Junior Fair Committee Volunteer Application! If you are a sitting member on a Committee and already have an application on file from 2020, you do NOT need to reapply.
FIGHT HUNGER - Stock the Trailer
Posted: Aug 15, 2022
DUNF - ONLINE ONLY FOR 2022
Posted: Aug 15, 2022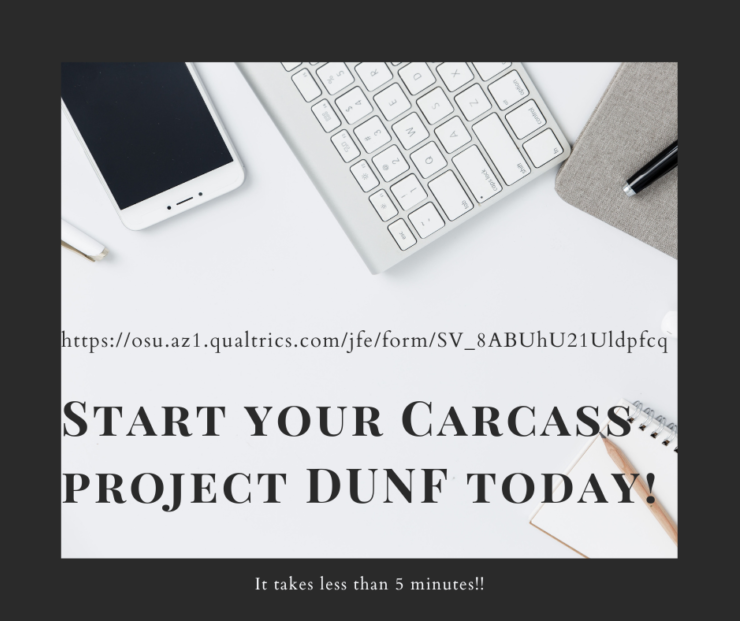 2022 Outstanding Youth/Royalty Application - Junior Fair Board
Posted: Apr 12, 2022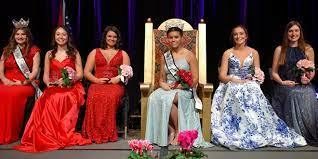 Don't miss the deadline for the 2022 Outstanding Youth/Royalty Contest!
Open to all Stark County Youth, ages 15-20 as of January 1, 2022, who are current members of a youth organization represented at the Stark County Junior Fair. Interviews will be conducted in August.
(You will be notified of the time and location)
Deadline for application is July 1, 2022.
Find Your Junior Fair Project Rules Here:
Posted: Mar 17, 2022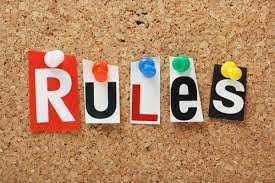 Find Your 2022 Junior Fair Project Rules Here:
2022 Carolyn Krug Memorial Essay Contest
Posted: Jan 24, 2022
Win your 2022 Fair Pig!
Don't miss out on the 2022 Carolyn Krug Memorial Essay Contest!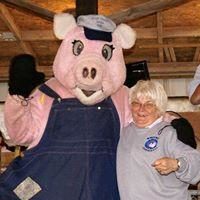 BuyBack Program Explanation
Posted: Aug 14, 2019
"Advertising Only Program"
A Great Way to Support the Kids!
The Advertising Only Program gives the buyer an opportunity to support the Junior Fair, FFA, and/or 4H Program without having to take possession of a market animal. The program is designed to make it as simple as possible for the buyer.
At the auction, the buyer is required to pay only the difference between the fair market value of the animal and the price that he bids.
The fair market value of each animal is determined during the week of the Fair and prior to the auction by qualified cattle buyers and livestock traders. This market value reflects the actual price that could be expected at a local auction or trade center. Those animals that are purchased through this program will then be sold at the fair market price to a prearranged livestock dealer who assumes all responsibility for the animal.
The example below outlines the process:
At the auction, a buyer bids $.85 per pound for a 1200 pound steer for the total purchase price of $1020.00 (this it the amount the Junior Fair participant will receive)
The predetermined fair market value of this animal is $.60 per pound for the 1200 pound steer $720.00
The difference that the purchaser will pay at the end of the livestock sale $300.00 (this amount can be totally considered as advertising expense)
Don't miss out on the opportunity of the 'Advertising Only Program'.
For additional information, please contact your Junior Fair participant or Junior Fair Committee.
4H Advisors
Posted: Aug 7, 2019
Your Play-by-Play Guide to 4-H Club Management and Positive Youth Development
As a condition of being a part of 4-H, the Ohio State University Extension requires that all 4-H clubs, 4-H affiliates, federations, and councils maintain their own Tax Payer Identification Number (TIN, also known as EIN). Previous national 4-H group exemptions under Section 501(c)(3) of the Internal Revenue Code will be extinguished. All 4-H clubs, 4-H affiliates, federations and councils that were part of a previous national 4-H group exemption must maintain their tax-exempt status through the University's group exemption. Existing Stark County 4-H Clubs who have submitted their EIN number to the office have completed this requirement. New 4-H Clubs must secure their EIN number.
Each 4-H Club MUST submit an annual e-postcard report online to the IRS by May 15, annually http://epostcard.form990.org/
Organization 4H Advisor MUST print off a record that you completed the report or if fails, you attempted to complete report. Keep in your records in case needed.
Please direct any questions to David Crawford, 330-830-7700 ext. 115 or crawford.228@osu.edu.
This I Believe about 4-H Youth…
It's not only what we know, but what we believe, that determines what we do.
The 4-H members are more important than the project.
4-H is not trying to replace the home, the church, or the school – only supplement them.
4-H'ers should be their own best exhibits.
No 4-H award is worth sacrificing the reputation of the 4-H member or volunteer.
Competition is a natural human trait and should be recognized as such in 4-H club work. It should be given no more emphasis than other fundamentals in 4-H.
Learning how to do the project is more important than the project itself.
Many things are caught rather than taught.
A blue ribbon 4-H member with a red ribbon pig is more desirable than a red ribbon member with a blue ribbon pig.
That "learning by doing" is fundamental in any sound educational program and characteristic of the 4-H program.
Generally speaking, there is more than one good way of doing most things.
Every 4-H member needs to be noticed, to be important, to achieve and to be praised.
Our job is to teach 4-H members how to think, not what to think.
Source: Ohio 4-H Shooting Sports Conference Brochure-2005
Ohio State University Extension embraces human diversity and is committed to ensuring that all research and related educational programs are available to clientele on a nondiscriminatory basis without regard to race, color, religion, sex, age, national origin, sexual orientation, gender identity or expression, disability, or veteran status. This statement is in accordance with United States Civil Rights Laws and the USDA.
Keith L. Smith, Ph.D., Associate Vice President for Agricultural Administration and Director, Ohio State University Extension, TDD No. 800-589-8292 (Ohio only) or 614-292-1868
4H Cloverbud Program
Posted: Aug 7, 2019
Cloverbuds are children who explore areas of healthy lifestyle, earth/environment, citizenship, plants and animals, consumerism and Family Science, science and technology, personal development, and community expressive arts.
The primary goal of the Cloverbud progam is to promote children's healthy development – mentally, physically, socially and emotionally.
The Cloverbuds program provides an excellent opportunity for children to reach his or her highest potential because early life experiences, even subtle ones, affect future development.
The Cloverbud program is developmentally-age appropriate, therefore it is:
fun
leader directed
activity based
non-competitive
success oriented
group-centered learning
many types of activities
positive
The Cloverbud program allows for and encourages creativity and play.
The Goals of Ohio's Cloverbud program are for children to develop:
Self-understanding skills (self esteem)
Social interaction skills (getting along with others)
Decision making skills
Learning skills (learning how to learn)
Mastering physical skills
Children possessing these life skills are less likely to have problems with drug use, school failure, delinquency, and depression later in life.
Visit our Ohio 4-H Cloverbud Web Site.

Check out the latest Ohio 4-H Cloverbud Connection Issue.